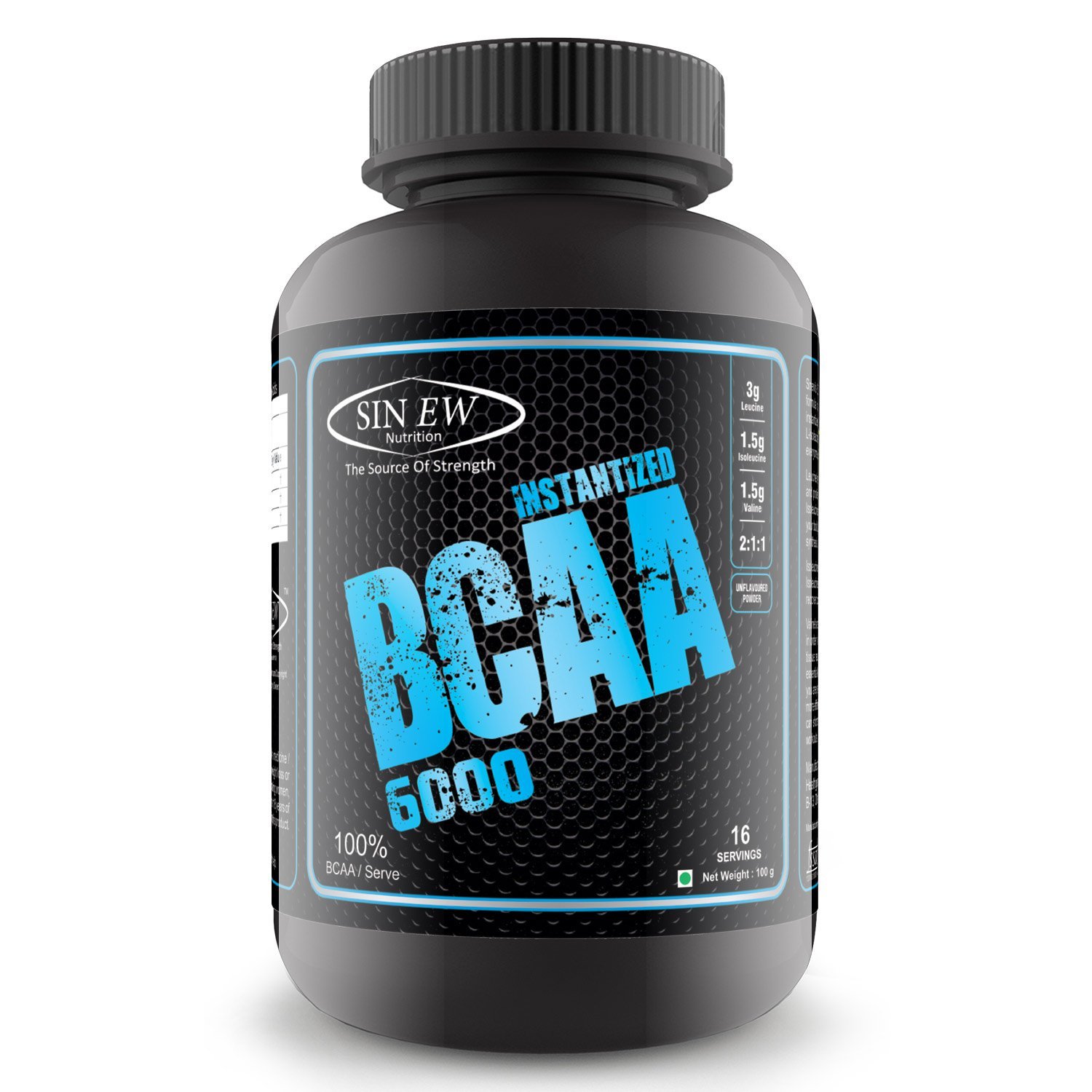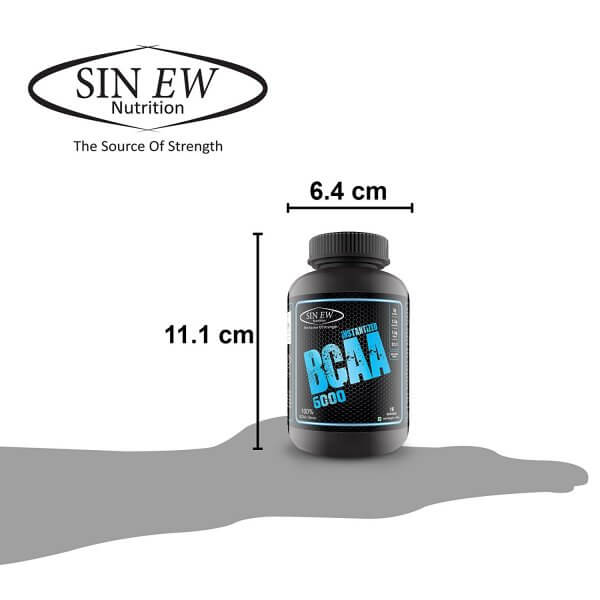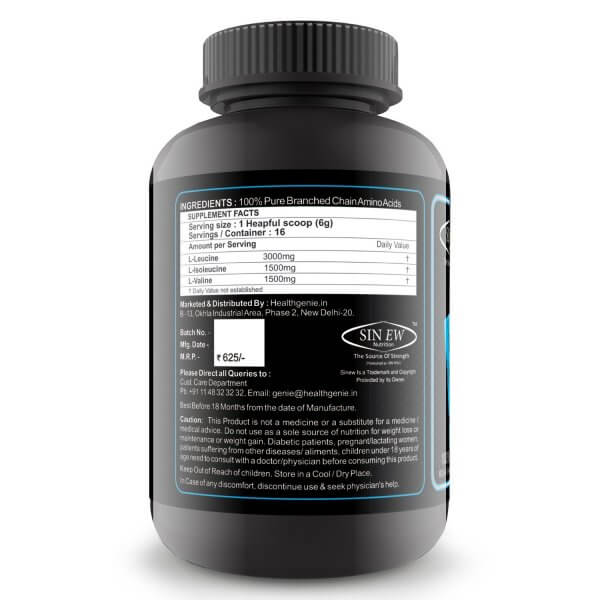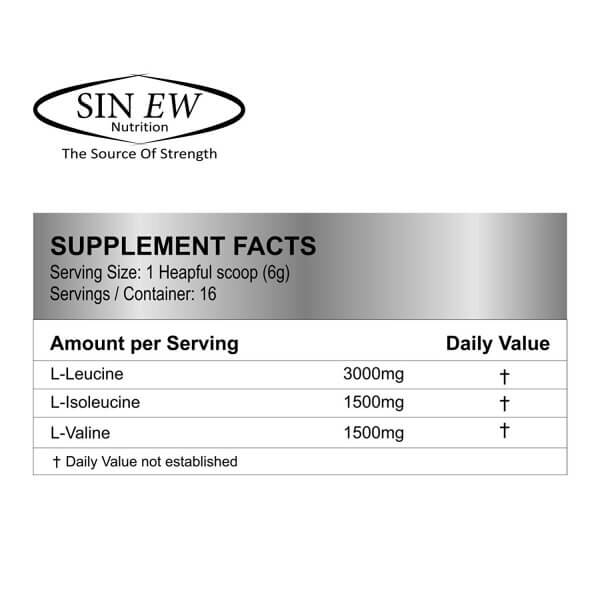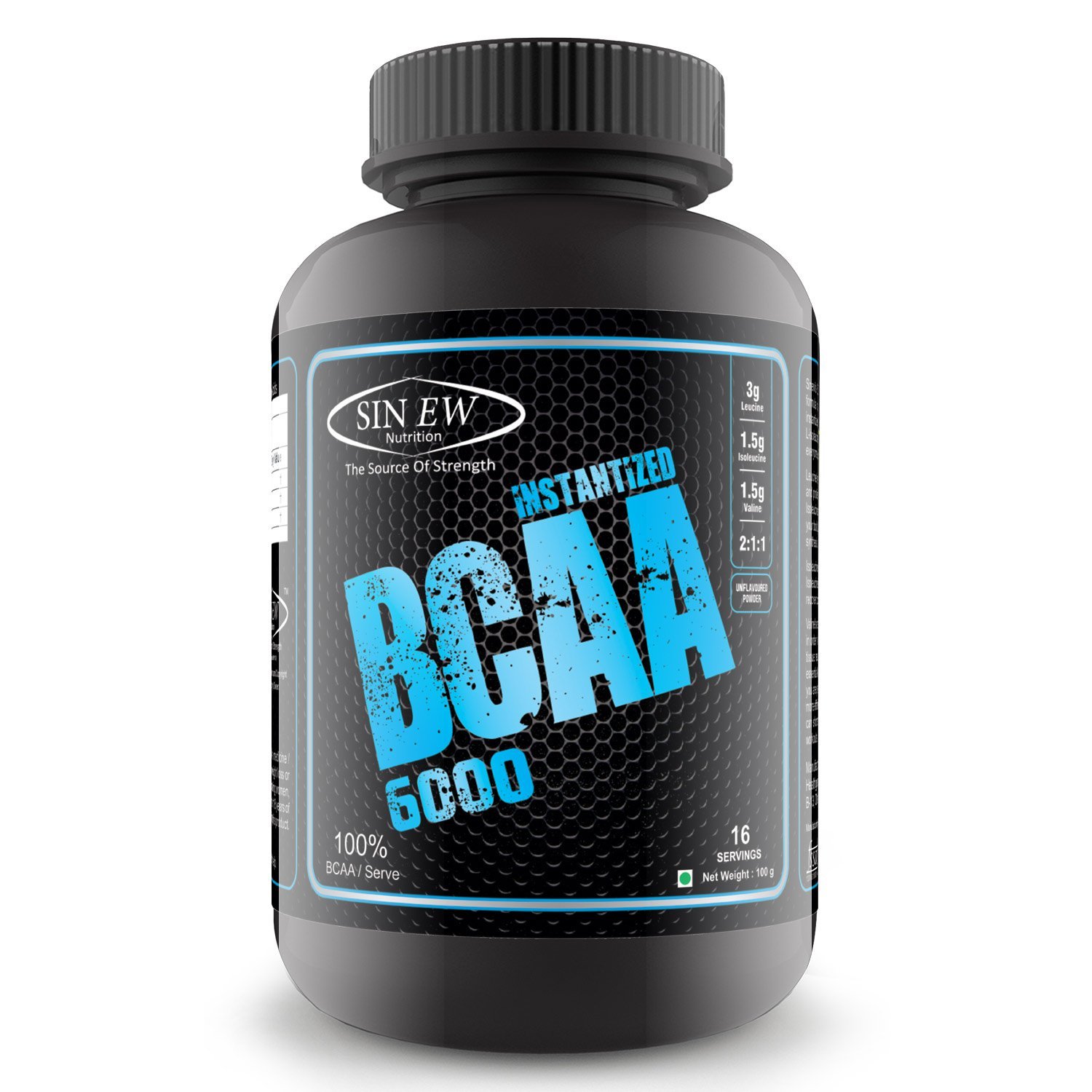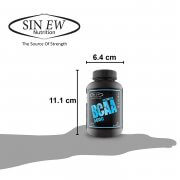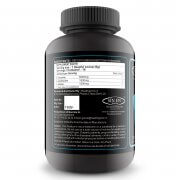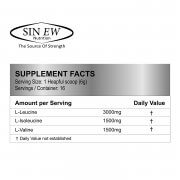 Sinew Nutrition Instantized BCAA 2:1:1, 100gm/0.22lb (Unflavoured)
Fully instantized bcaa powder, 6 grams of bcaas per serving in the preferred 2 1 1 ratio of leucine to isoleucine and valine

It works together with l isoleucine and l valine to protect your hard earned muscle mass fuel your body

Daily servings of isoleucine will allow you to run for days without losing muscle mass

Valine is the last of the 3 essential bcaa's in this supplement

Directions for use take one heaped scoop into 250ml of water or mix with your preferred whey protein shake juice etc
₹625.00
Description
Additional information
Reviews (3)
Description
Sinew Nutrition Instantized BCAA 2:1:1, (Unflavoured)
Sinew's BCAA is the perfect, most complete pre, intra & post BCAA formula available. Sinew's BCAA delivers you massive 6gm of instantized BCAA's comprising of amino acids L-valine, L-leucine & L-isoleucine. These are amino acids that are important to just about everyone, not just for athletes or bodybuilders. While at rest, these amino acids are necessary for promoting the healing of wounds & during exercise, they are known for preventing the breakdown of muscle tissue.
Leucine is known for its contribution to wound recovery for injuries sustained by muscles, bones & even skin; on the other hand isoleucine is known for boosting the general energy in the body while also helping in production of hemoglobin which is necessary for healing wounds too. Finally, Valine is known for helping to maintain the balance of nitrogen in the body which is necessary for developing muscles.
Leucine helps with insulin secretion for a greater uptake of carbohydrates and protein in order to build more muscle. It also works together with L Isoleucine and L Valine to protect your hard earned muscle mass fuel your body. It is also key to hemoglobin formation for red blood cells. Isoleucine is what's going to help give you more energy and help you recover quicker from intense activity. Daily servings of Isoleucine will allow you to run for days without losing muscle mass.
Valine is the last of the 3 essential bcaa's in this supplement. It's responsibility is to maintain balanced nitrogen levels in the body in order to increase muscle growth and aid in muscle metabolism and tissue repair.
Additional information
| | |
| --- | --- |
| Size | 100 g |
| Product Type | BCAA |
| Pack of | 1 |
| Flavour | Unflavored |