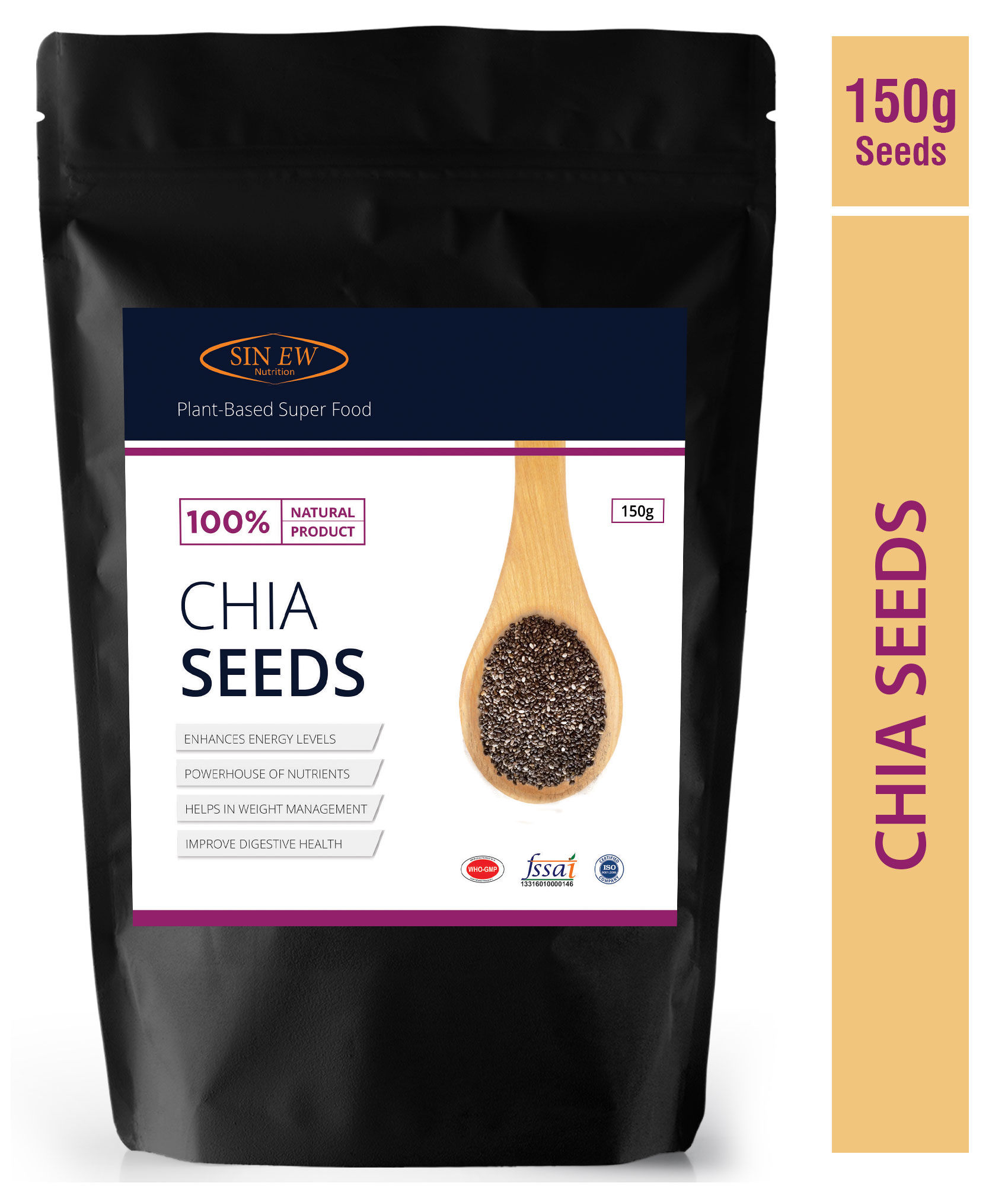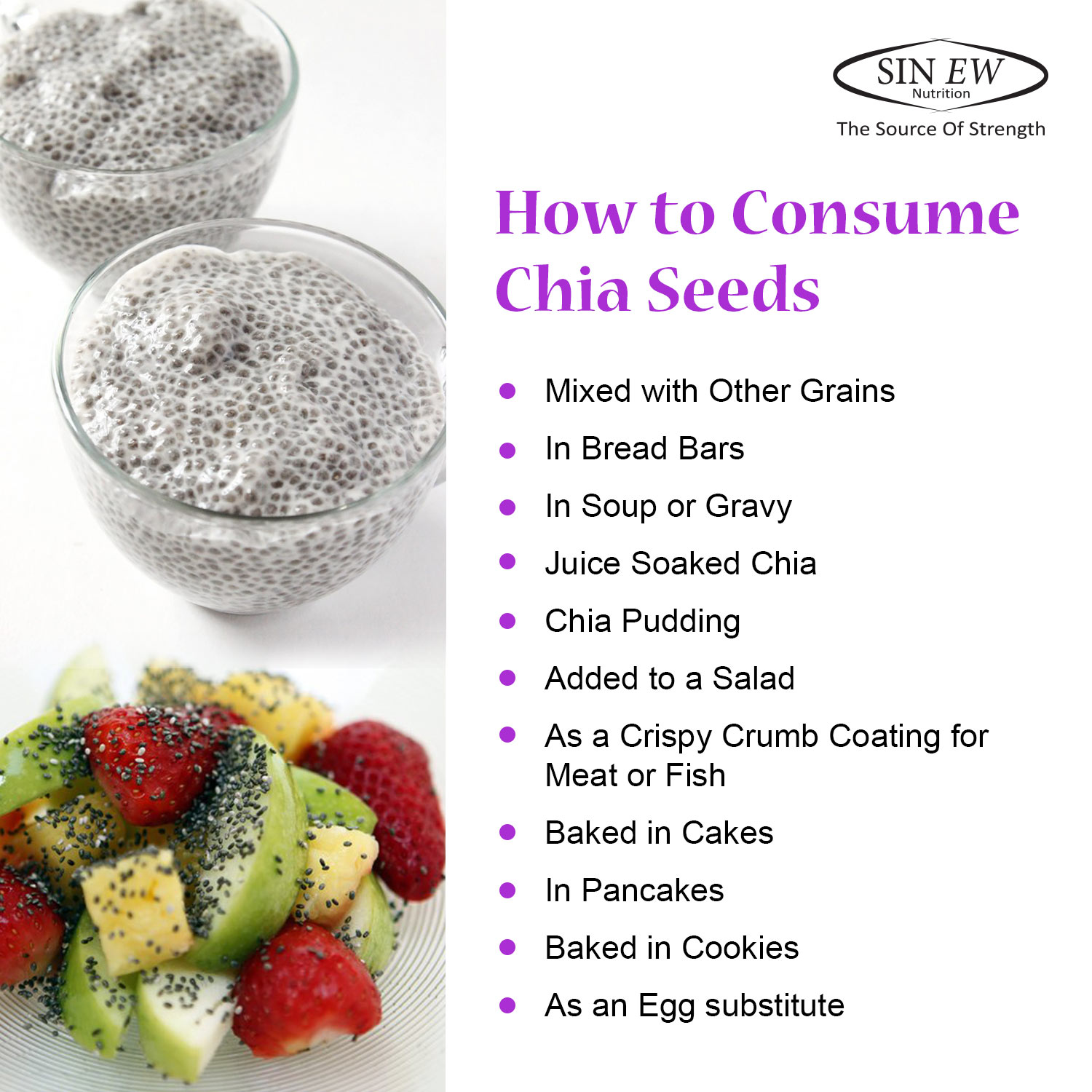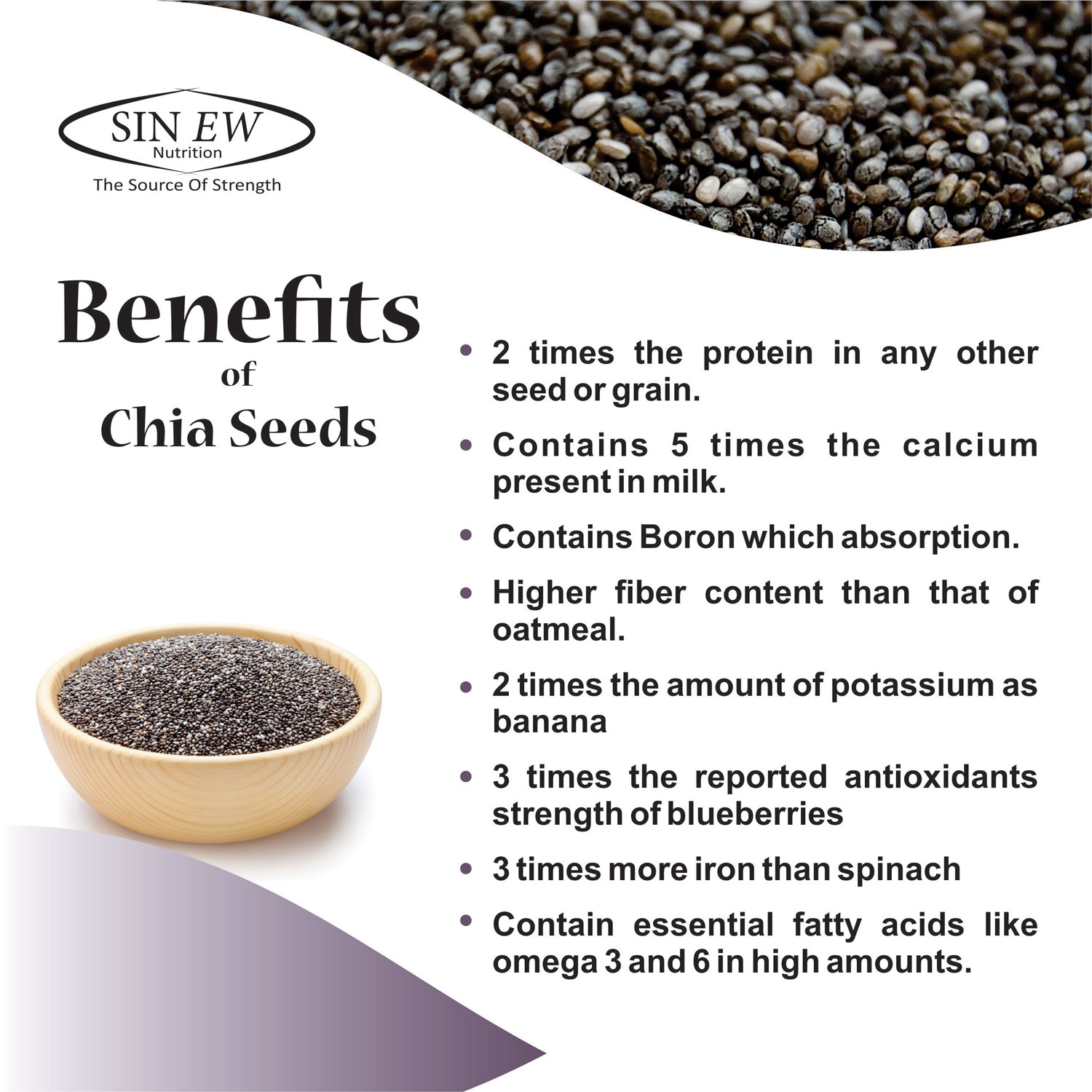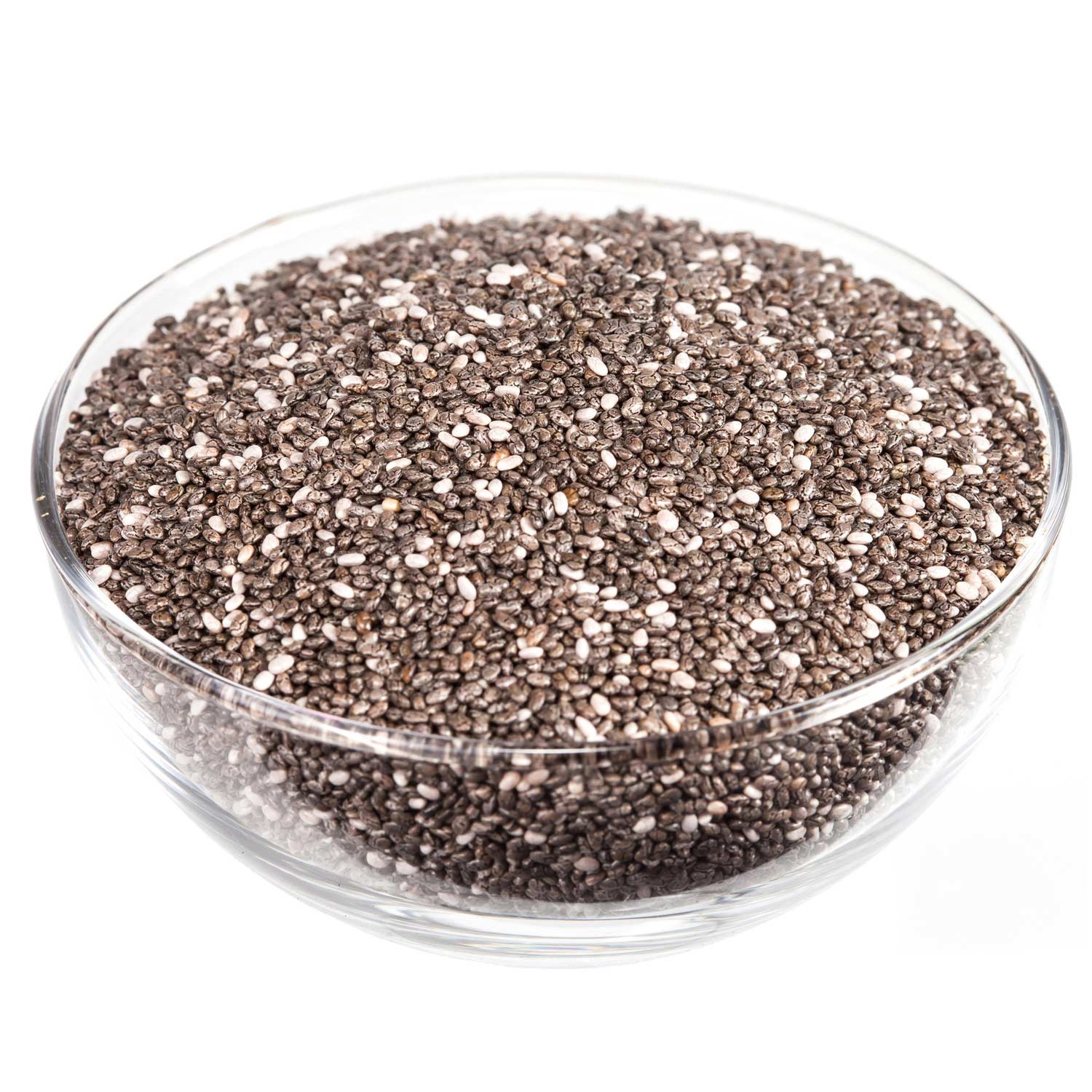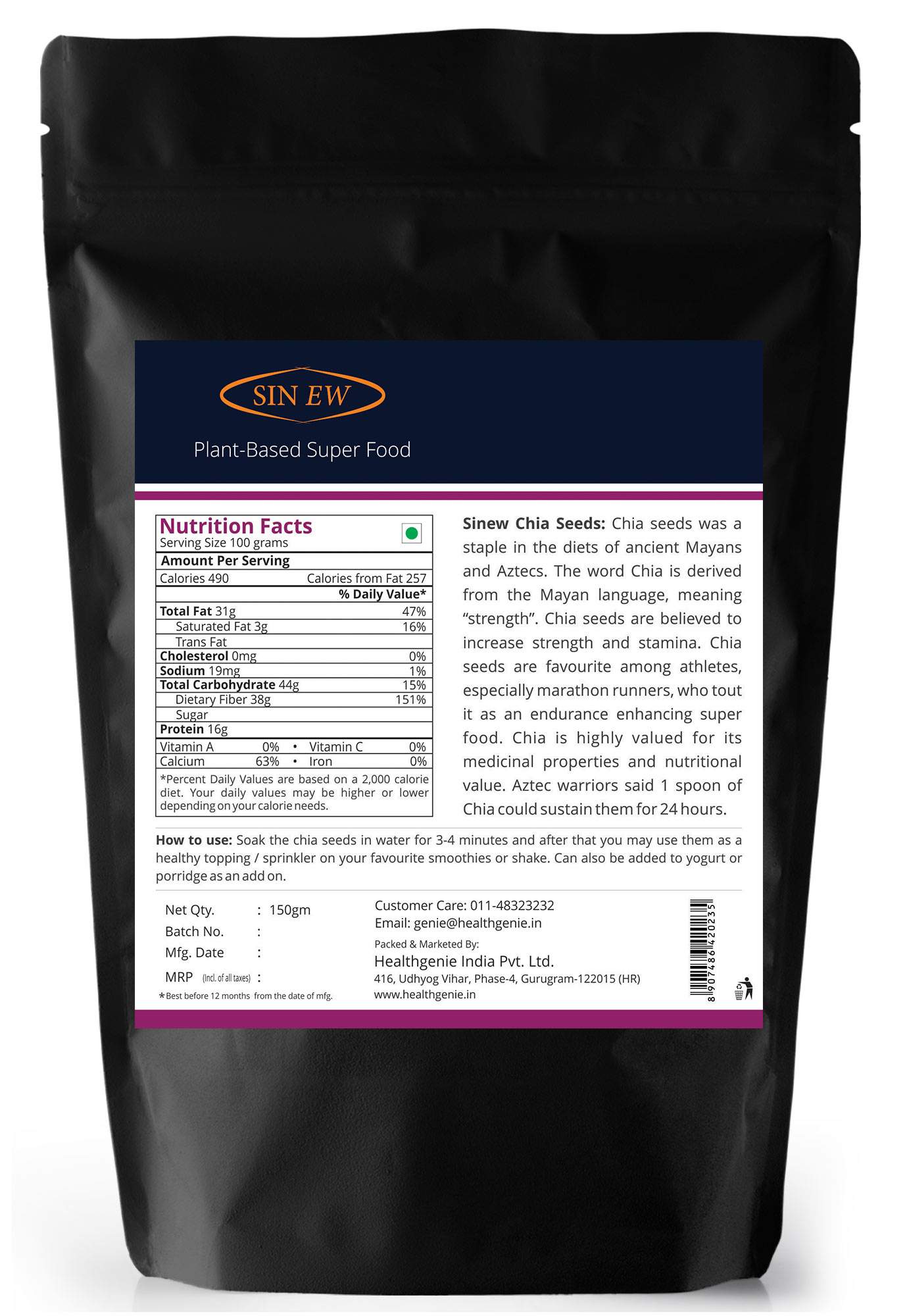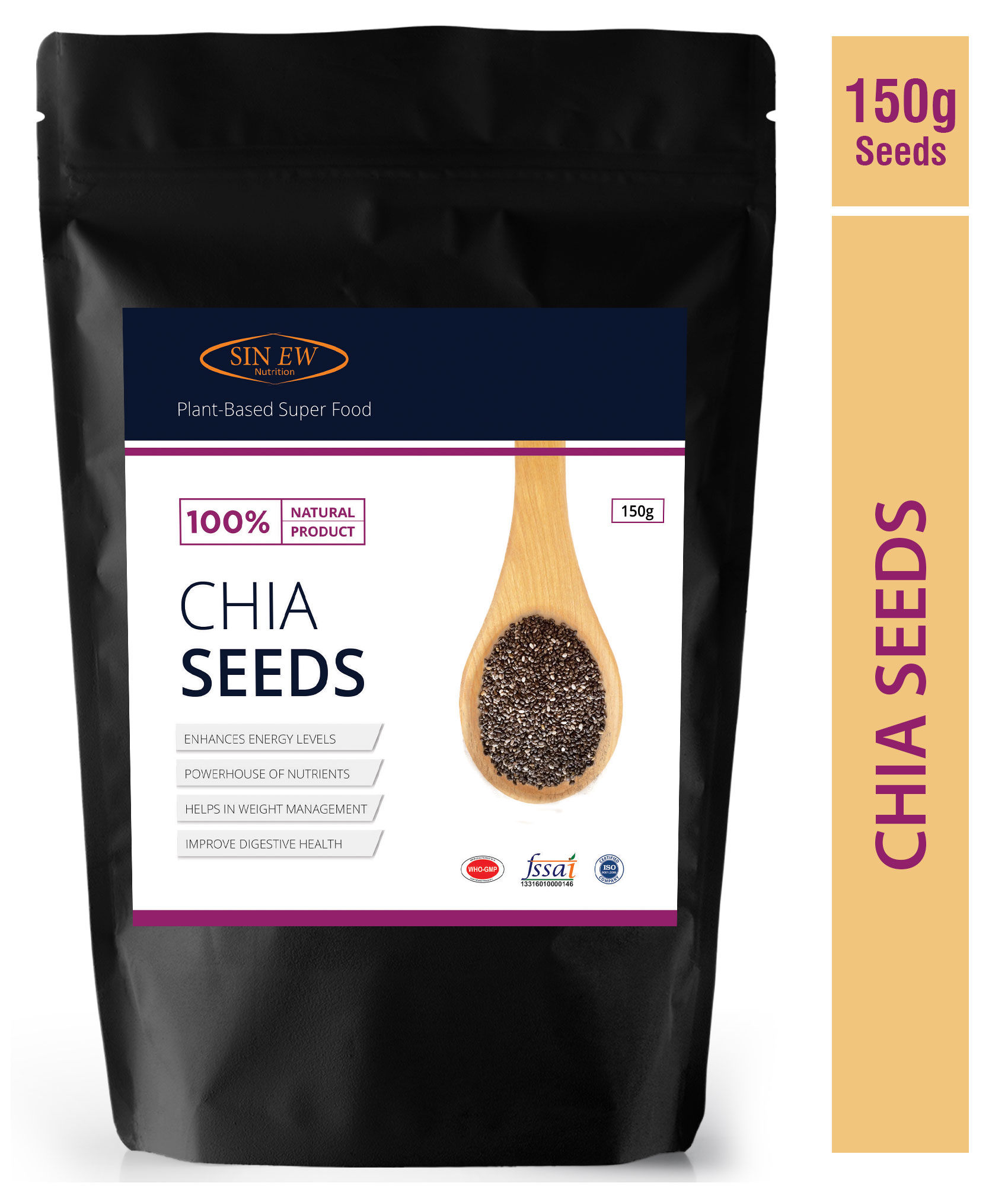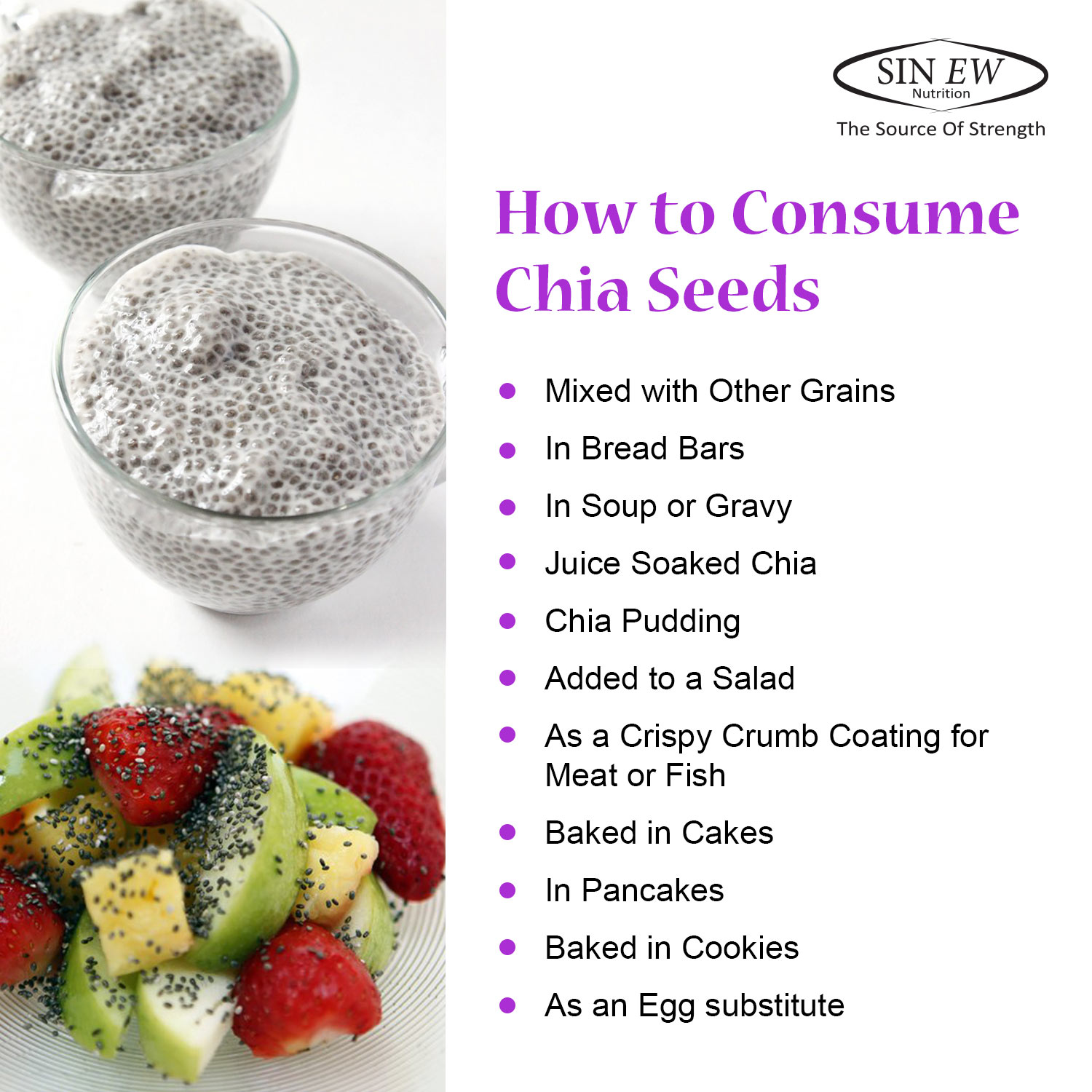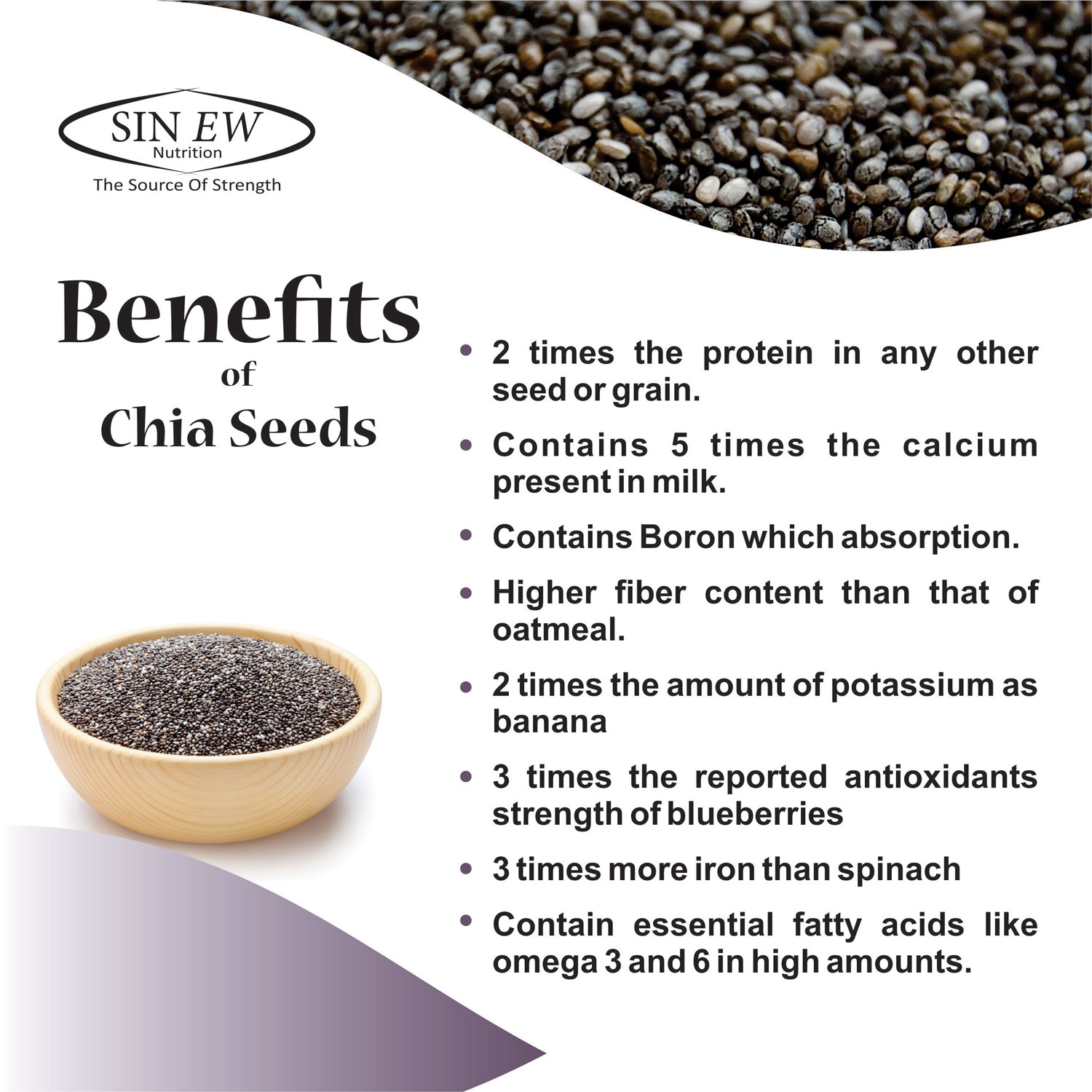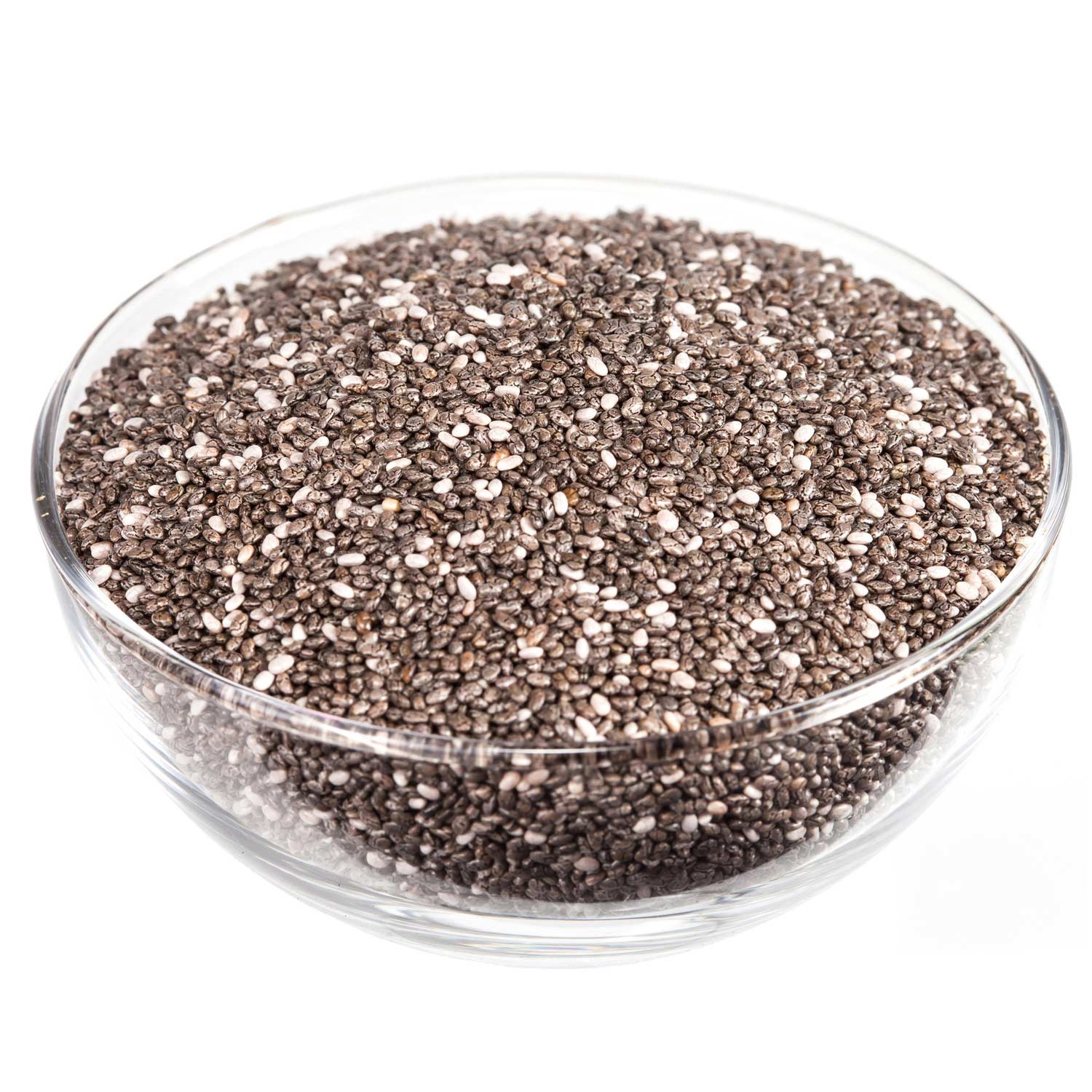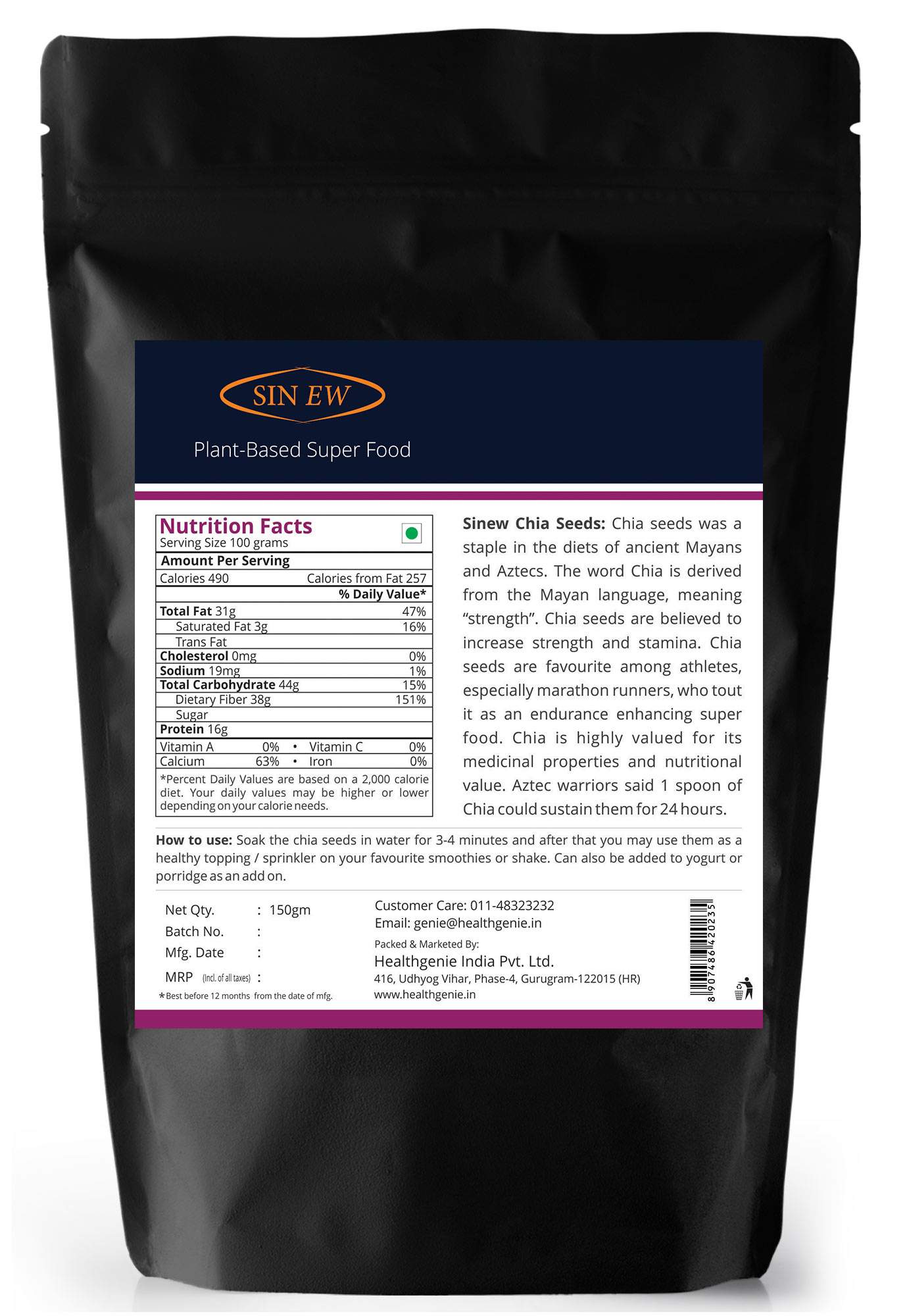 Sinew Chia Seeds 150gm
Nutritional Value: Per 100gm of Chia seeds contains 38g Dietary fibre, 16g Protein, 17g Omega-3 fatty acid.
Energy Enhancement : Consuming Chia seeds may enhance exercise performance for workouts that lasted more than 60 minutes the same way a sports drink does, but without any sugar content.
Antioxidant : Antioxidants in Chia seeds may slow free radical activity, as well as speed up the skin's repair systems. It thus helps you stay fit and glowing.
Digestive Health : Chia seeds high fibre content helps promote bowel regularity. It also creates a gelatin-like substance in the stomach that works as a prebiotic supporting the growth of probiotics.
₹299.00
Description
Chia seeds [100gms] contain 16g of Protein,38g of Dietary fibre and 17g of Omega-3 fatty acids. Chia seeds are a great source of omega-3 fatty acids, fiber, antioxidants, iron and calcium. They slow free radical activity and increase skin repair activity.
It enhances energy levels giving huge boosts in energy helping one keep running all day long.
Chia seeds helps to maintain bowel regularity improve digestion and keep natural blood sugar in good balance.
Chia seeds help curb hunger and suppress appetite, helping in managing weight.