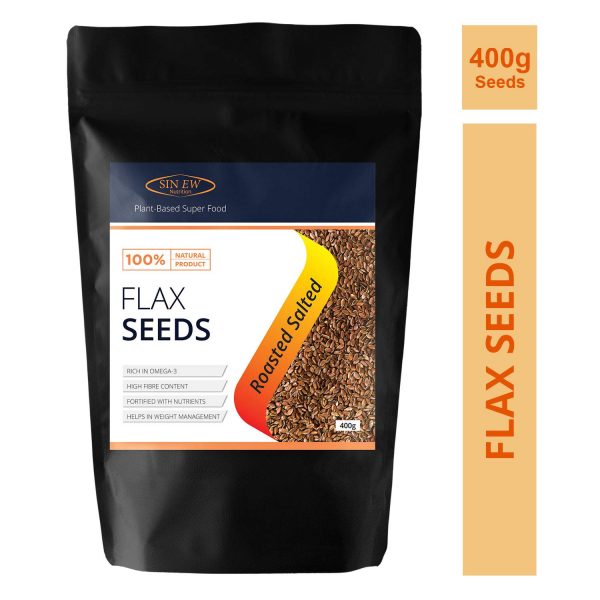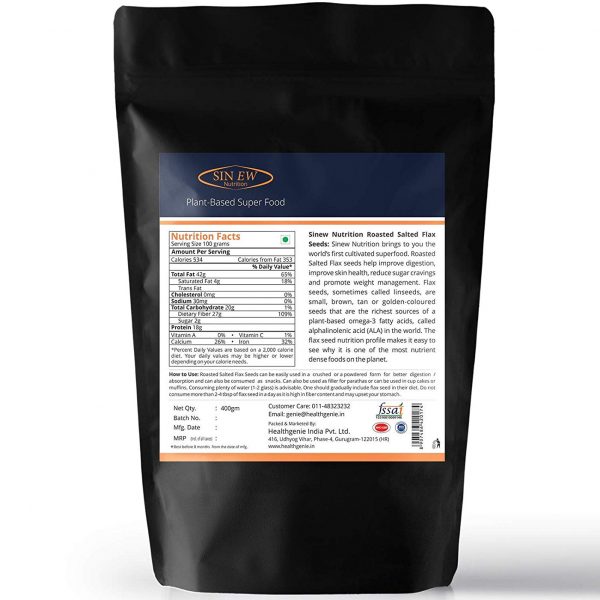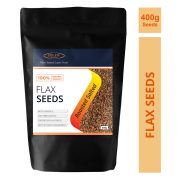 Sinew Nutrition Roasted Flax Seeds for Skin, Hair Growth and Weight Loss 400 gm
Best Vegan Source of Omega 3. Can be easily consumed in roasted form or/and in powdered form.
Eating them in roasted form helps in protecting oneself from potentially harmful bacteria which might have been contaminated during harvesting or post harvesting.
High Fibre:One of the most extraordinary benefits of flax seeds is that they contain high levels of mucilage gum content; Mucilage is a gel-forming fibre that is water soluble and has incredible benefits on the intestinal tract.
Antioxidant Rich:Flax Seeds are packed with antioxidants and is the greatest source of lignans, which are unique fibre-related polyphenols that provide us with antioxidant benefits.
Weight Management:Since Flax is full of healthy fats and fibre, it helps one keep fuller longer and hence one eats fewer calories, overall helping one in weight management.
Digestive Health:The ALA in Flax can help protect the lining of the digestive tract and maintain gastrointestinal health.
It can be easily added into curds, atop salads and smoothies.
₹369.00
Description
Sinew Nutrition brings to you the world's first cultivated superfood. Flax seeds help improve digestion, improve skin health, reduce sugar cravings and promote weight management. Flax seeds, sometimes called linseeds, are small, brown, tan or golden-coloured seeds that are the richest sources of a plant-based omega-3 fatty acids, called alpha-linolenic acid (ALA) in the world. The flax seed nutrition profile makes it easy to see why it is one of the most nutrient dense foods on the planet.