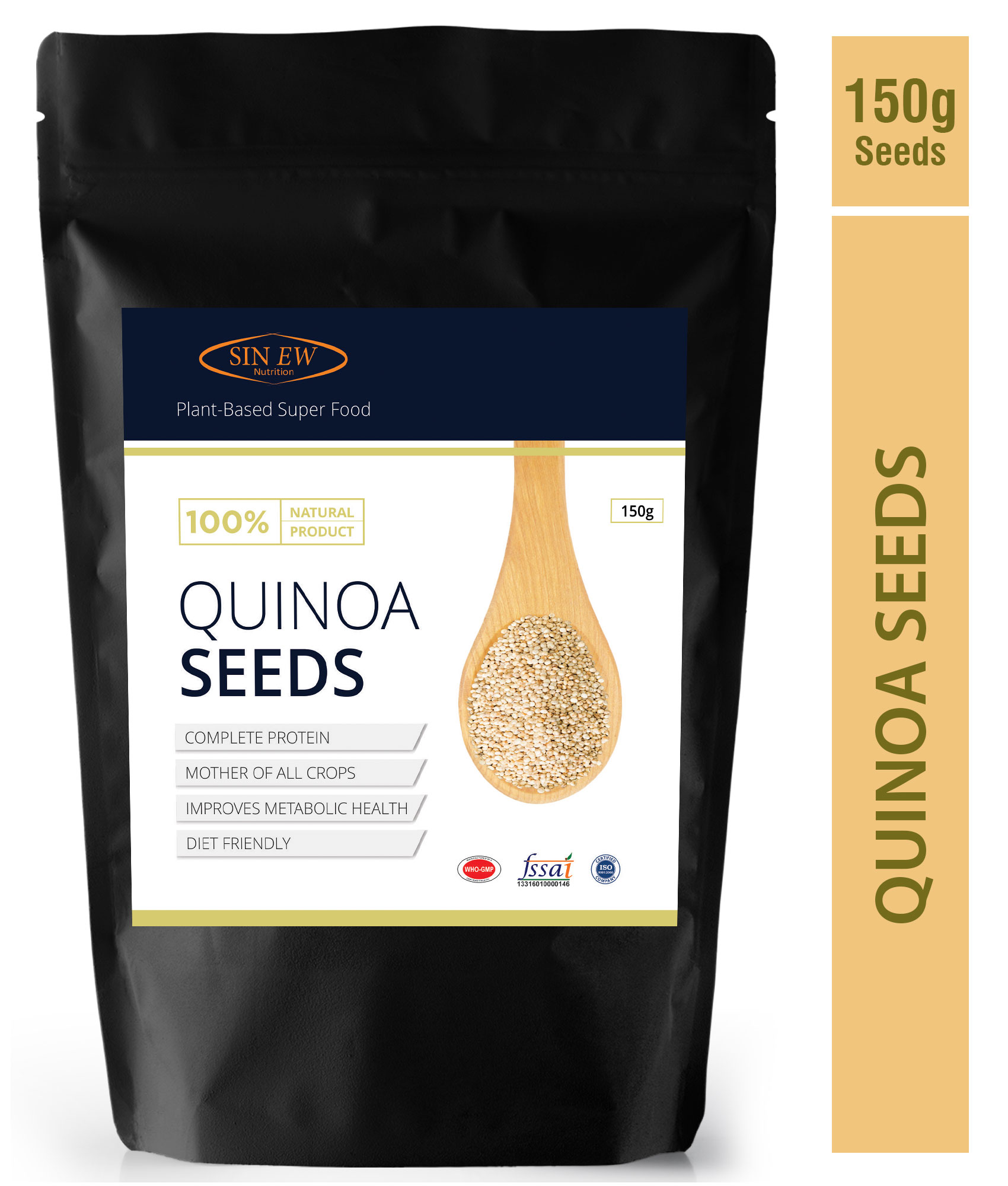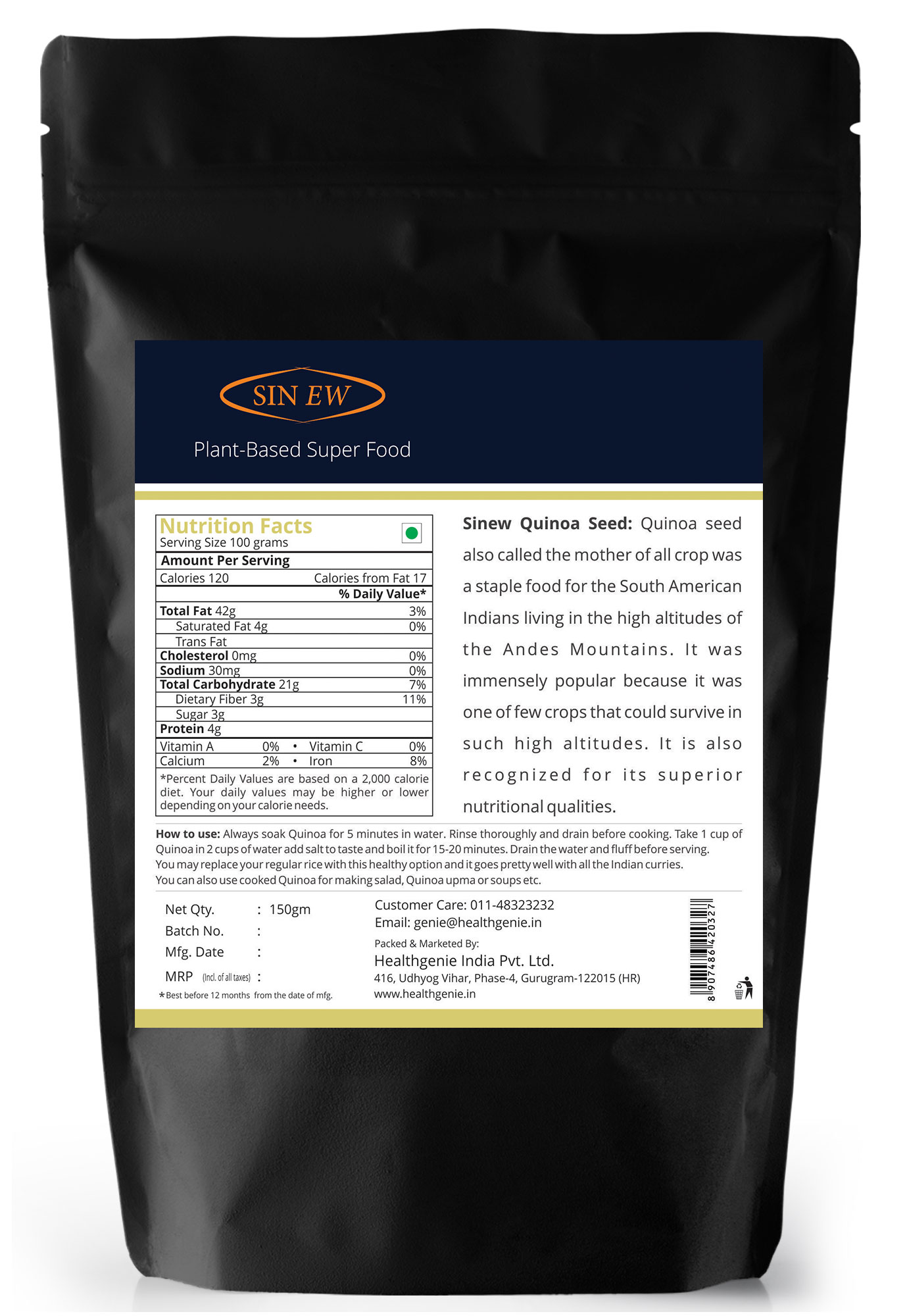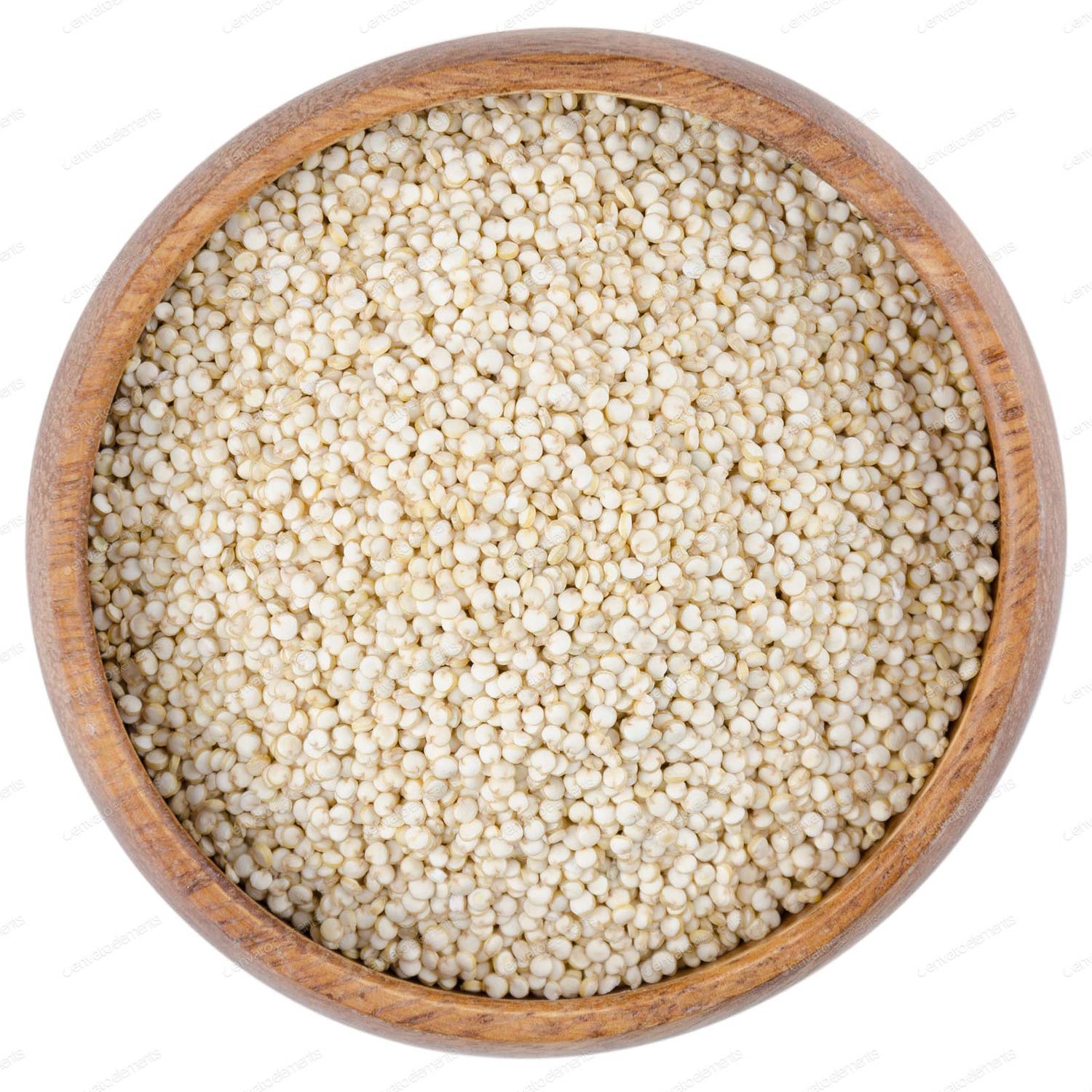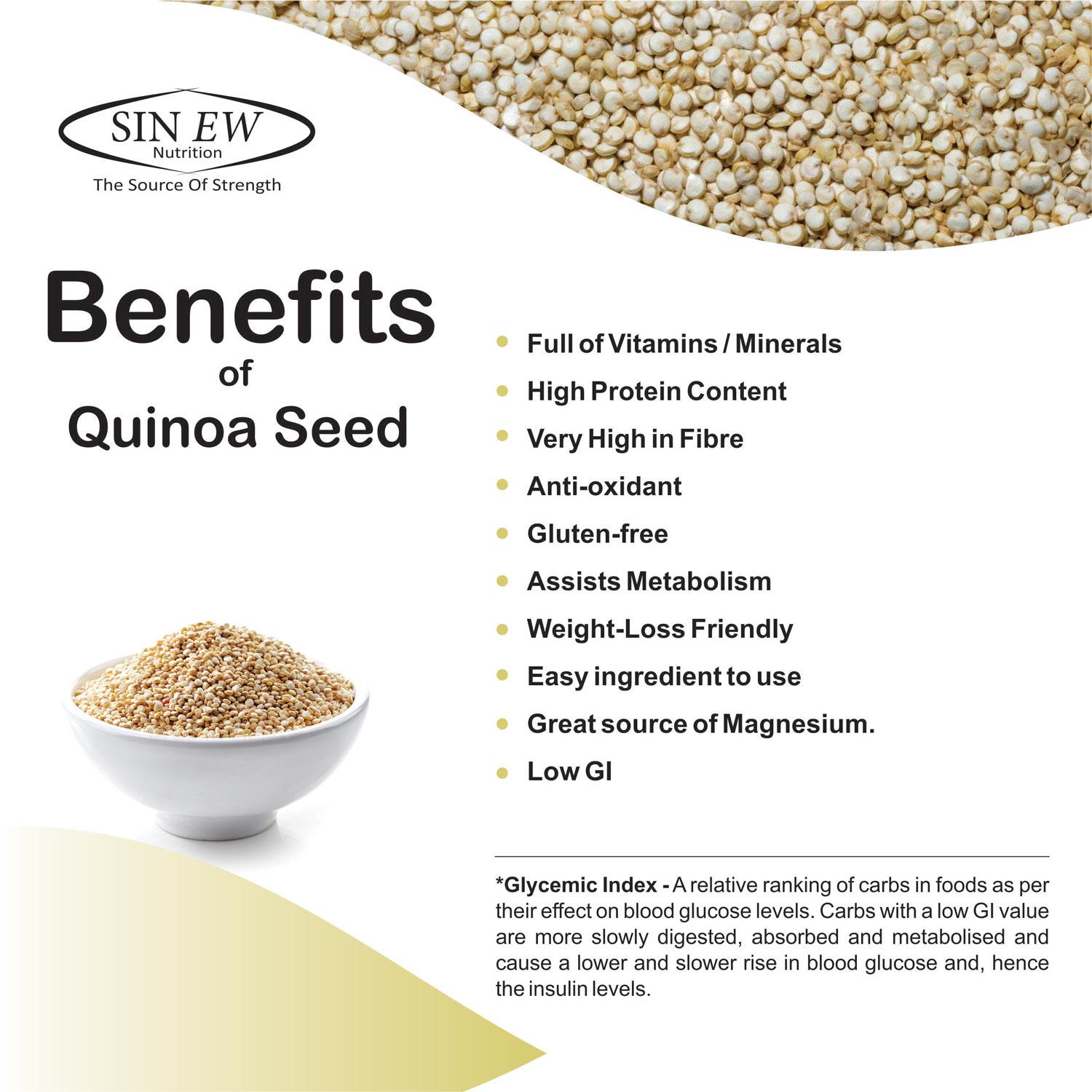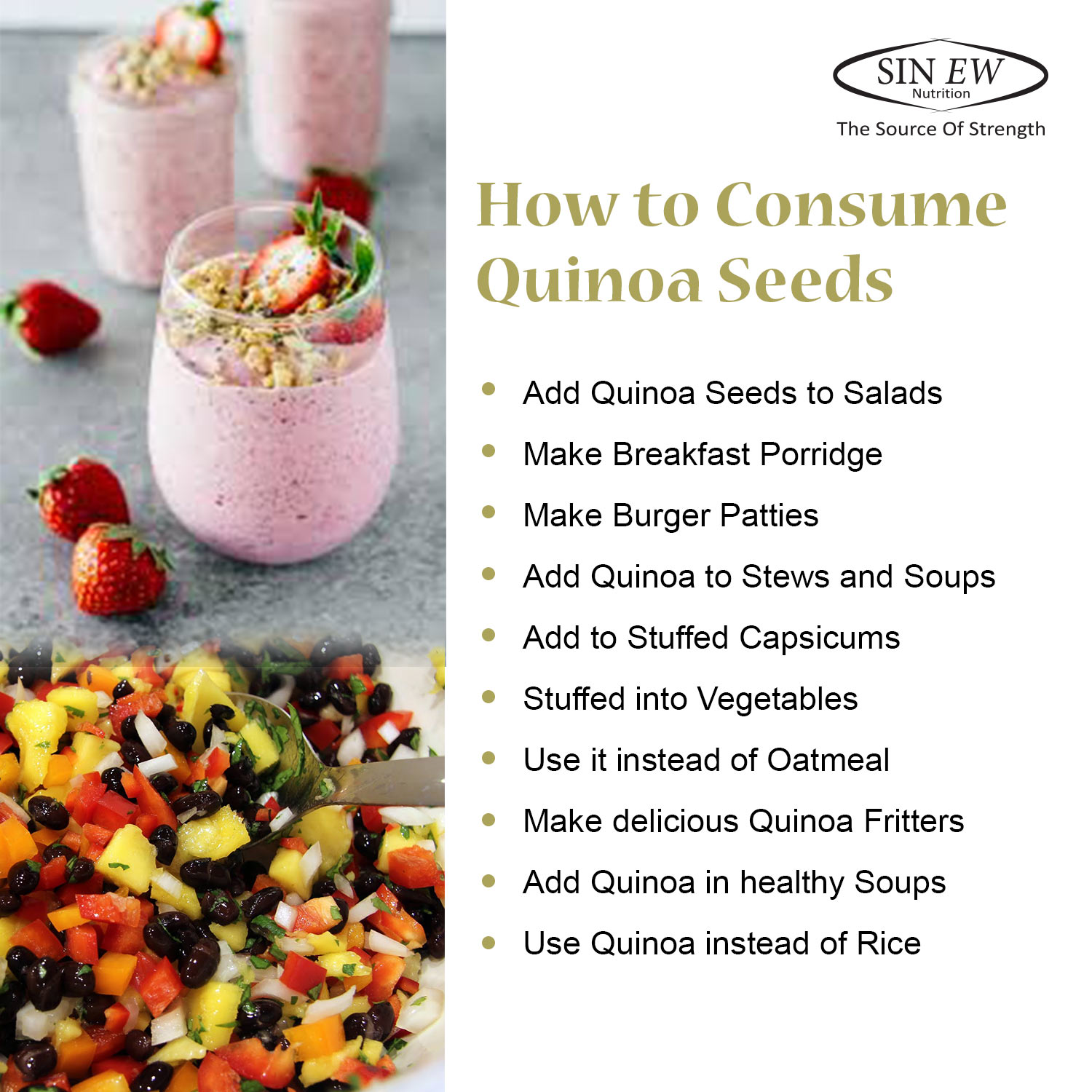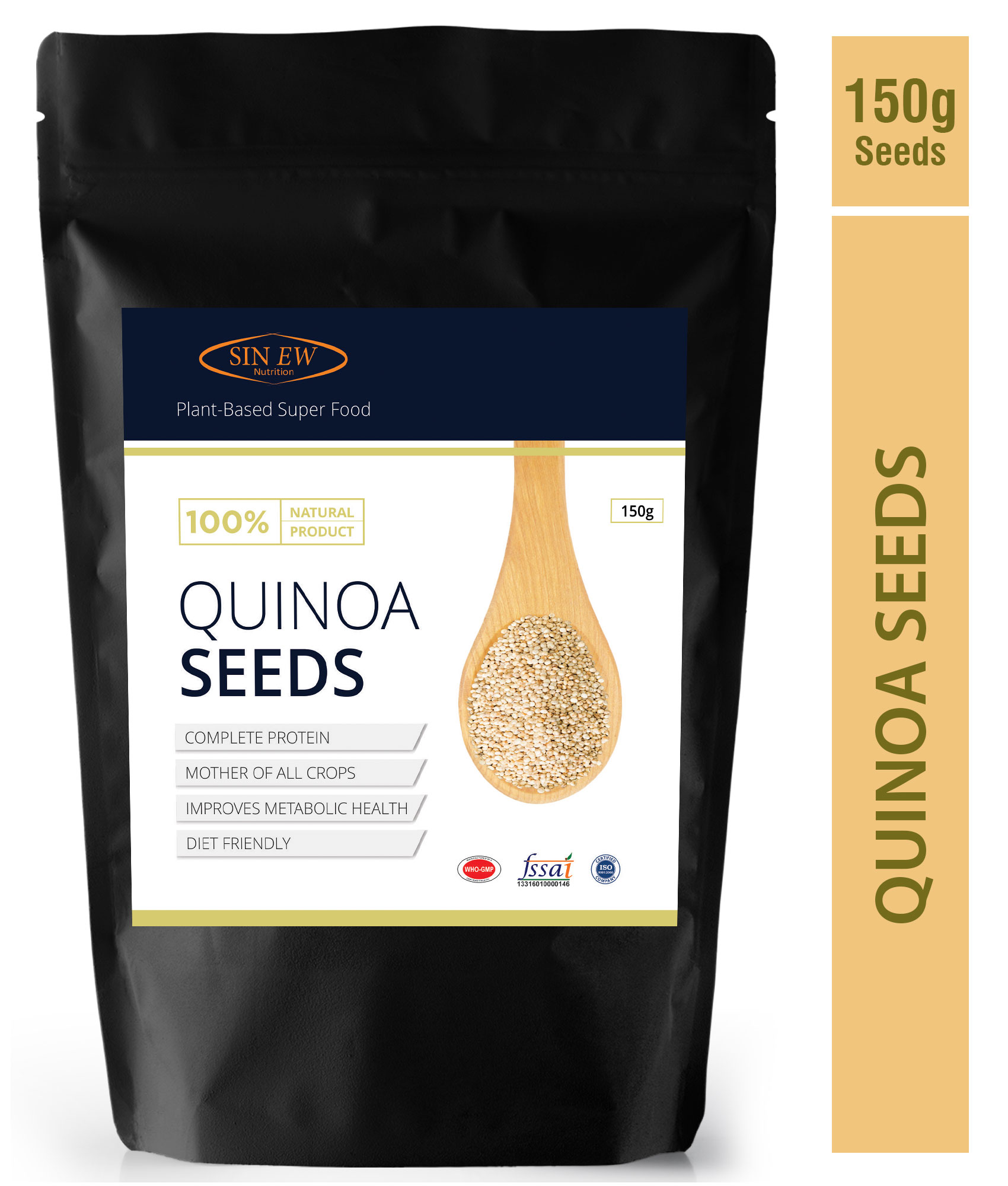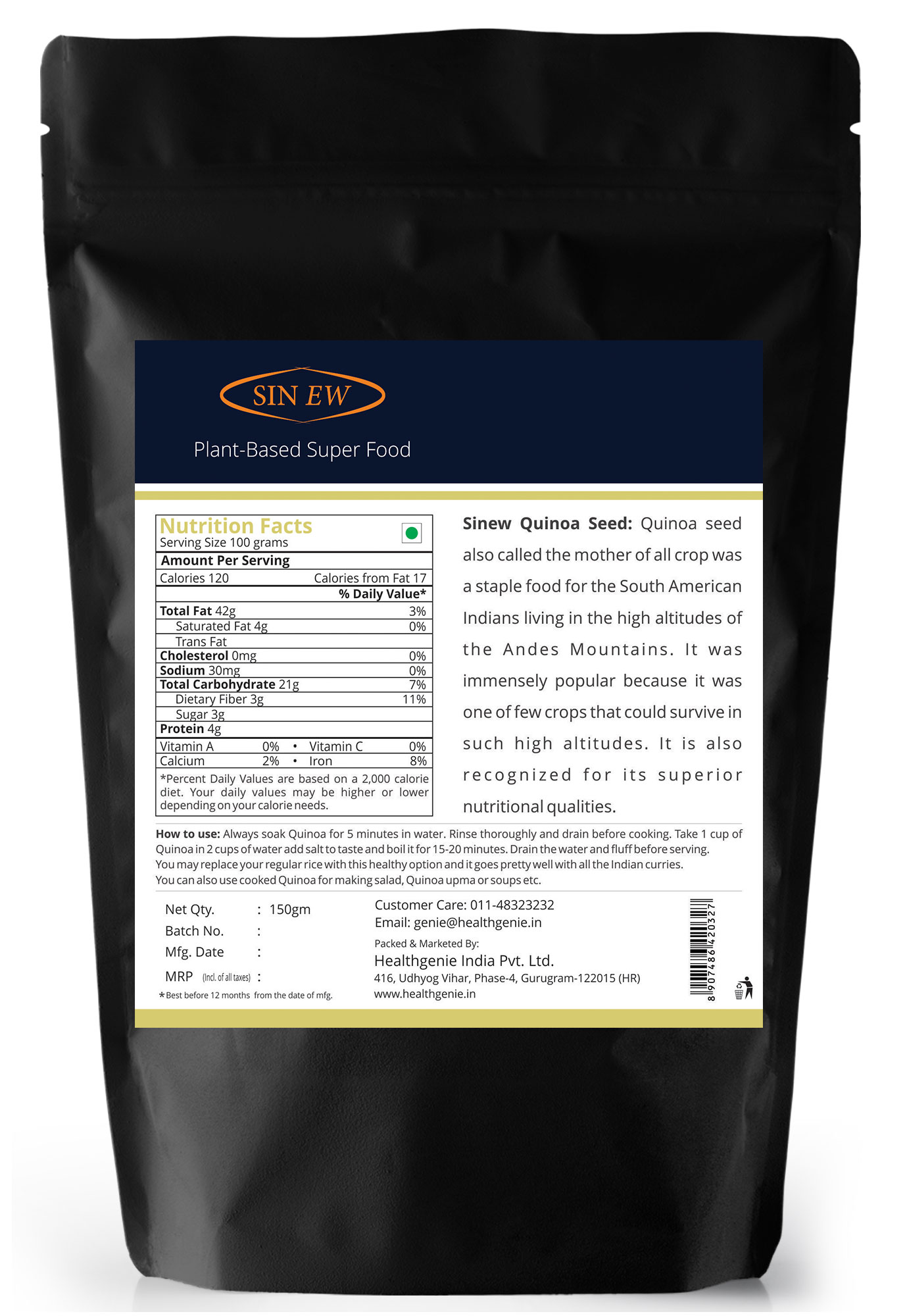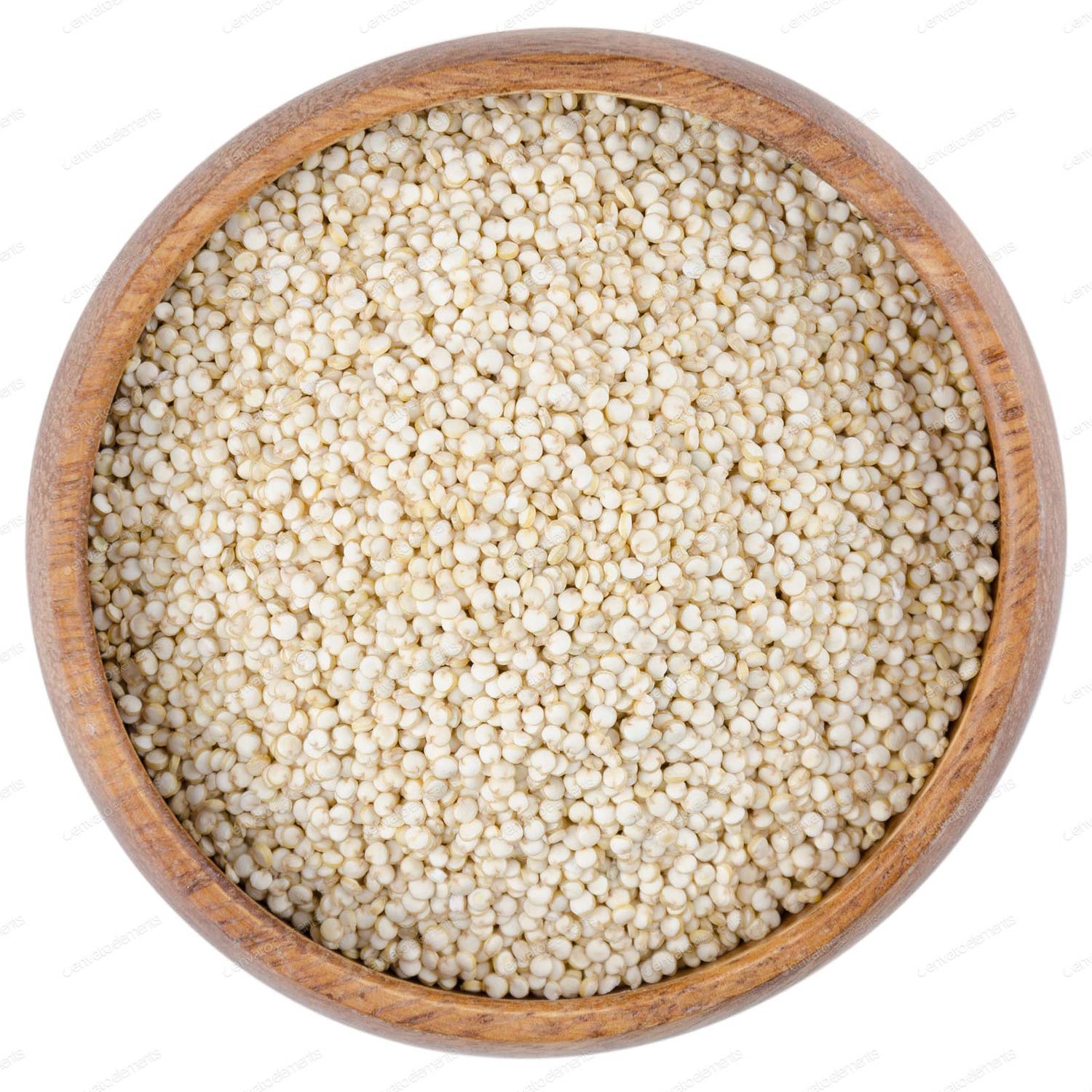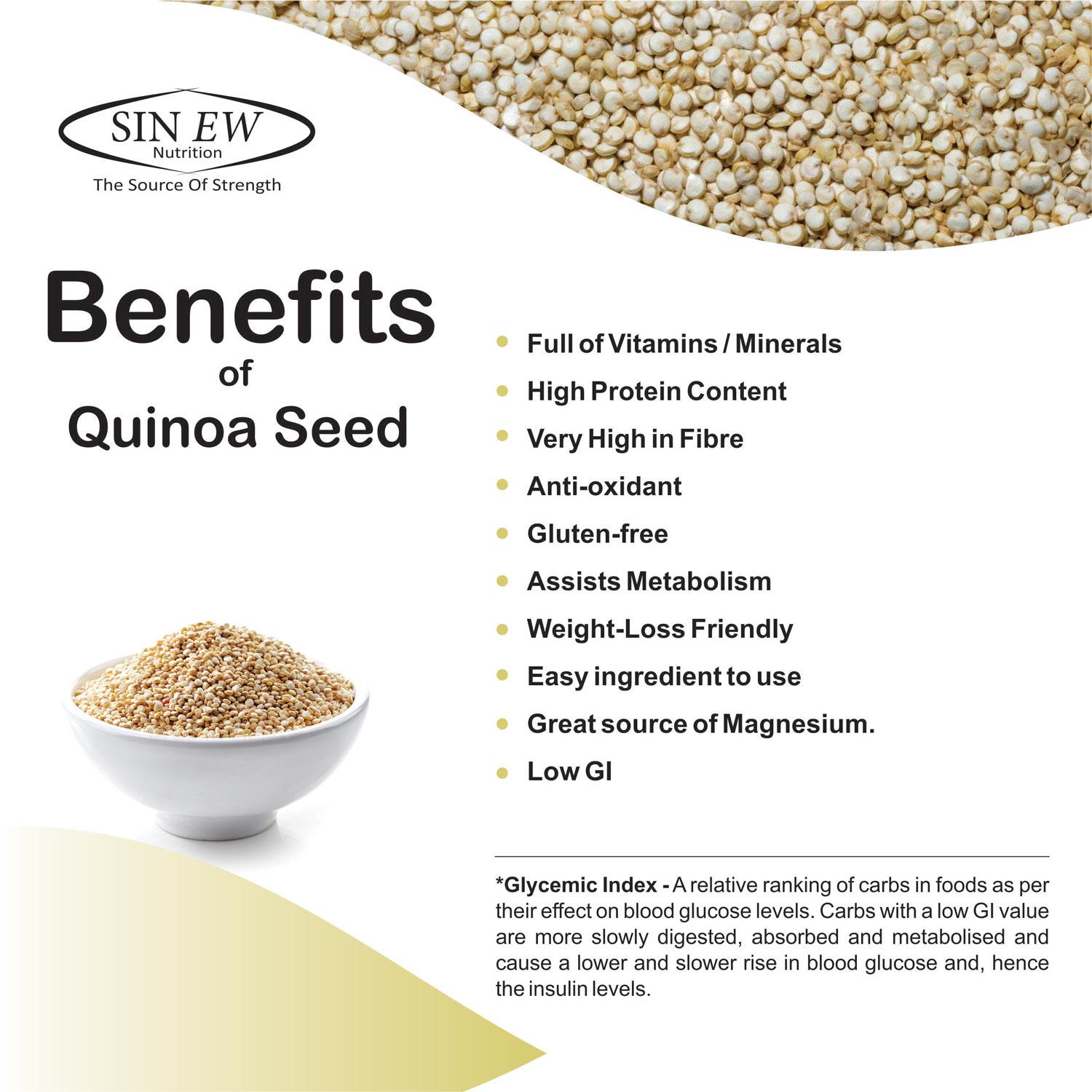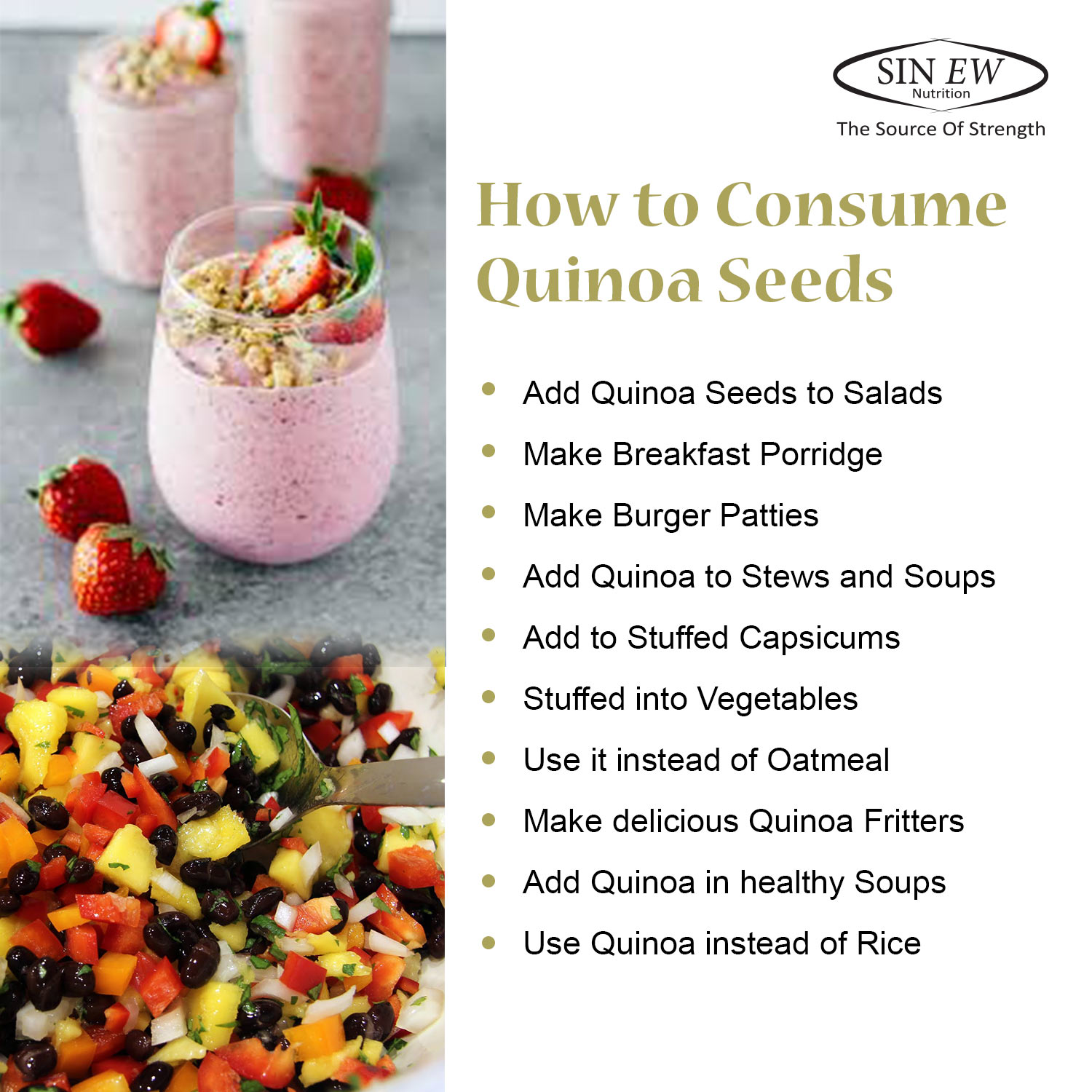 Sinew Quinoa Seeds 150gm
Nutritional Value: Per 100gm of quinoa seed contains 7g Dietary fibre, 14g Protein, 6g total fat.
Complete Protein: Quinoa contains all the essential 9 amino acids (including Isoleucine and Lycine), thus giving you a complete source of protein.
Nutrient Rich: Quinoa is an edible seed that has become very trendy among health conscious people; It is loaded with many important nutrients; It is referred to as the "mother of all grains".
Metabolic Health: Clinical studies have found that using Quinoa instead of typical gluten-free breads significantly improves metabolic health.
Diet Friendly: Tasty and known to go well with many foods, Quinoa is a very convenient choice for breakfast (as a cereal), lunch (as a salad) or dinner (as a side); Quinoa seeds are high in fibre and thus helps you feel fuller for longer duration.
₹149.00
Description
Sinew Quinoa Seeds
Quinoa seed is gluten-free, high in protein and one of the few plant foods that contain all nine essential amino acids. It is also high in fiber, magnesium, B vitamins, iron, potassium, calcium, phosphorus, vitamin E and various beneficial antioxidant.
Quinoa is suitable for individuals who are intolerant or allergic to gluten, such as those with celiac disease.
Quinoa seed has low glycemic index which helps to control blood sugar level. Quinoa seed is very high in antioxidants it can help to fight against aging. Quinoa seed is rich in lysine, which is important for tissue repair and growth.
Quinoa seed has a potential protective effect against kidney stones.