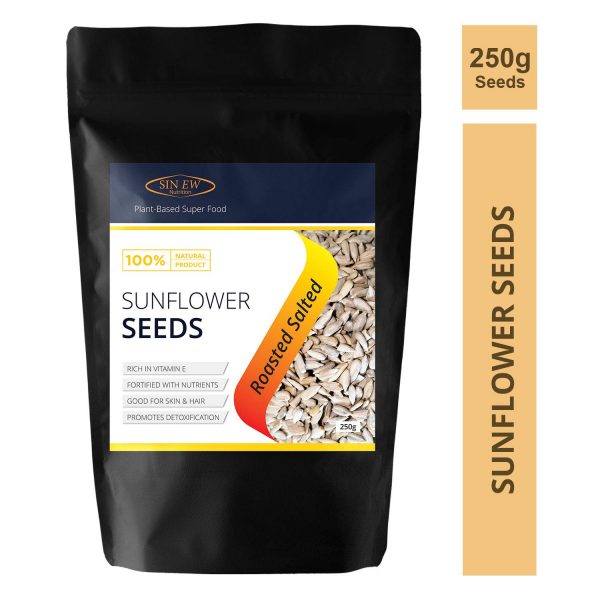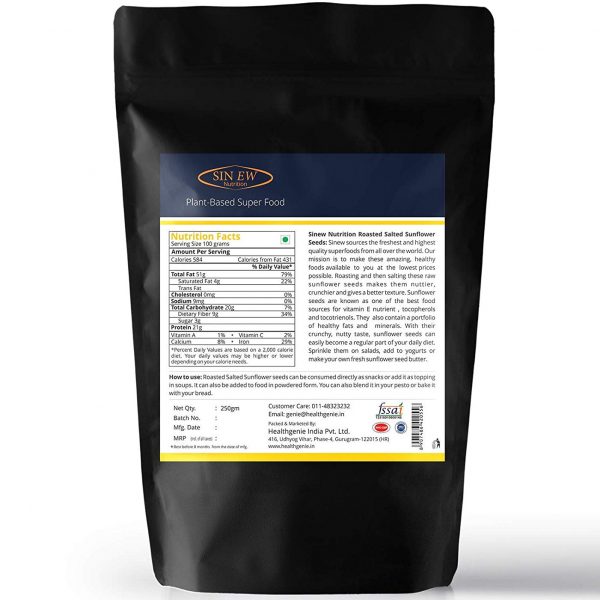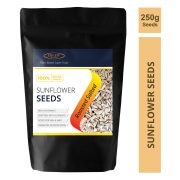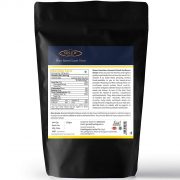 Sinew Nutrition Roasted Sunflower Seeds 250 gm
Nutrient Rich: Sunflower Seeds Are An Excellent Source Of Vitamin E And A Very Good Source Of Copper And Vitamin B1; In Addition, Sunflower Seeds Are A Good Source Of Manganese, Selenium, Phosphorus, Magnesium, Vitamin B6, Folate And Niacin Too.

Good For Skin And Hair: Vitamin E Can Act As An Antioxidant For The Skin And Is Good For Hair Too; It Is Also Known To Rejuvenate The Skin By Increasing Blood Circulation.

Improves Digestion: Sunflower Seeds Have A Large Amount Of Dietary Fibre That Helps Bulk Up The Stool And Promote Peristaltic Motion; It Can Also Improve The Bacterial Balance In Your Gut And Make The Nutrient Uptake More Efficient.

Strengthen Bones And Muscles: The Iron In Sunflower Seeds Distributes Oxygen To Your Muscles, While Zinc Strengthens Your Immune System And Helps One Avoid Cough And Cold; Magnesium Is Also Essential For Strong Bones And Energy Production.
₹379.00
Description
Sinew Nutrition sources the freshest and highest quality superfoods from all over the world. Our mission is to make these amazing, healthy foods easily available. Our raw sunflower seeds are harvested then carefully hulled so all that you're left with is the nutty and a nutritious seed. Sunflower seeds are known as one of the best food sources for vitamin E nutrient, tocopherols and tocotrienols. They also contain a portfolio of healthy fats and minerals. With their crunchy, nutty taste, sunflower seeds can easily become a regular part of your diet. Sprinkle them on salads, add to yogurts or make your own fresh sunflower seed butter[free from all preservatives].