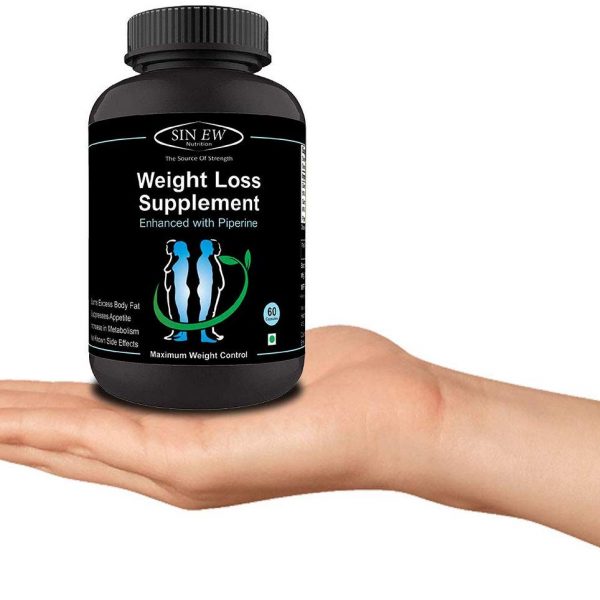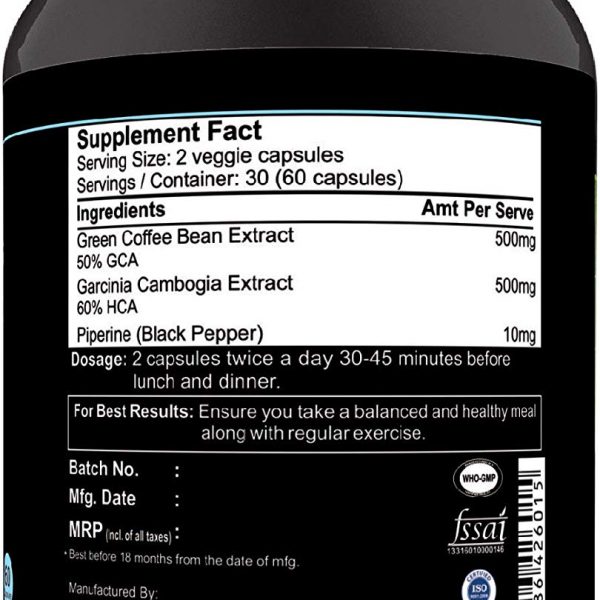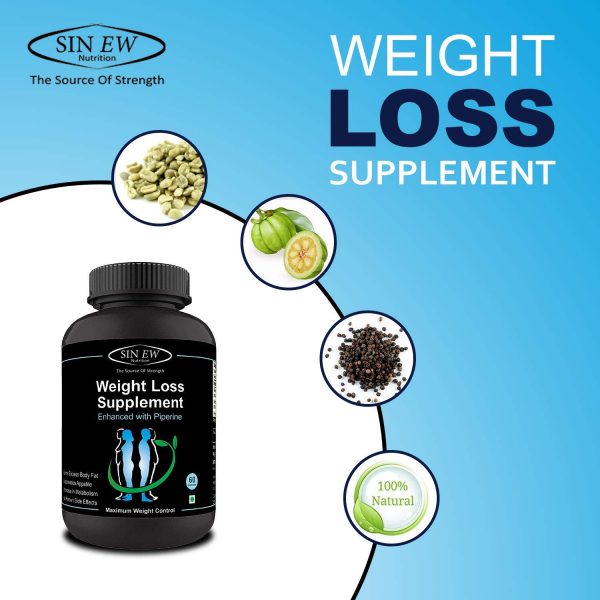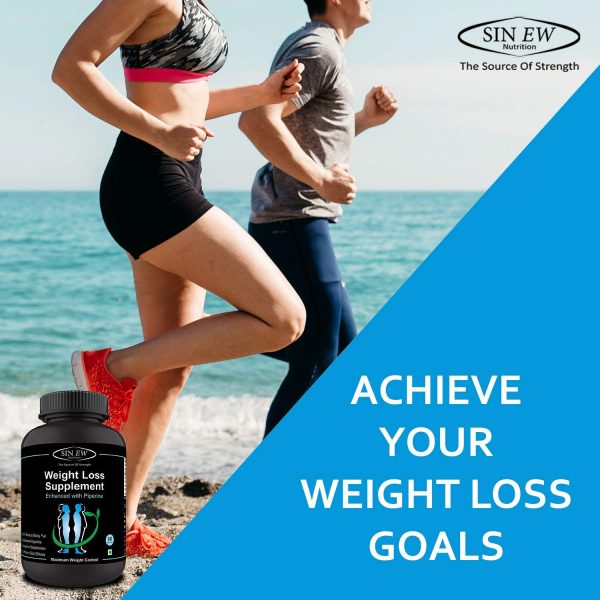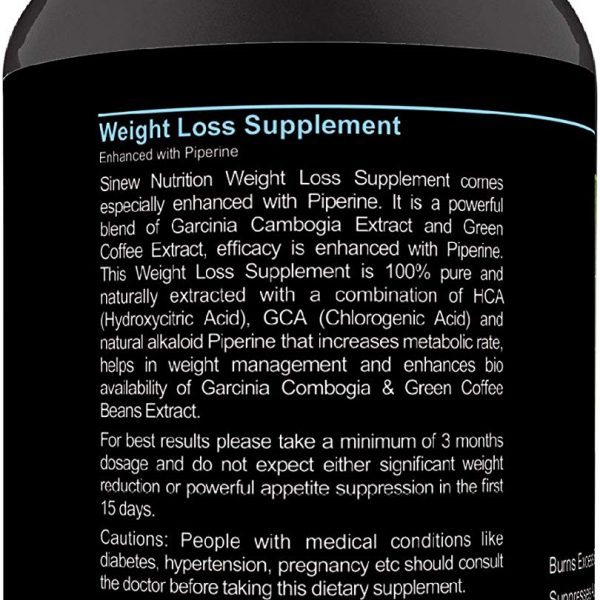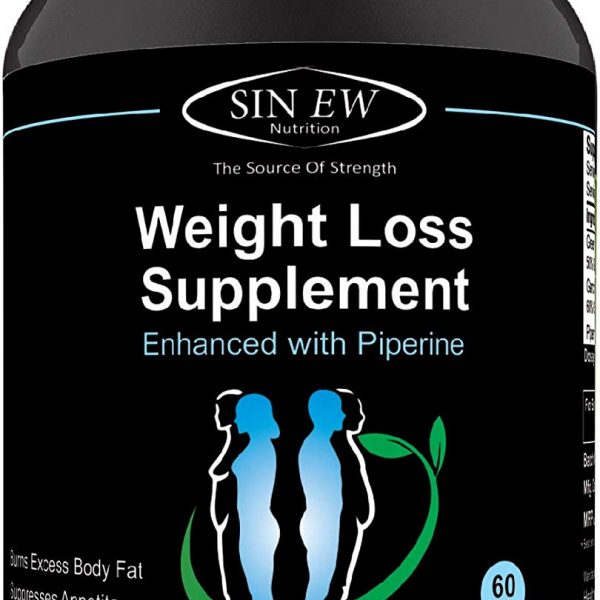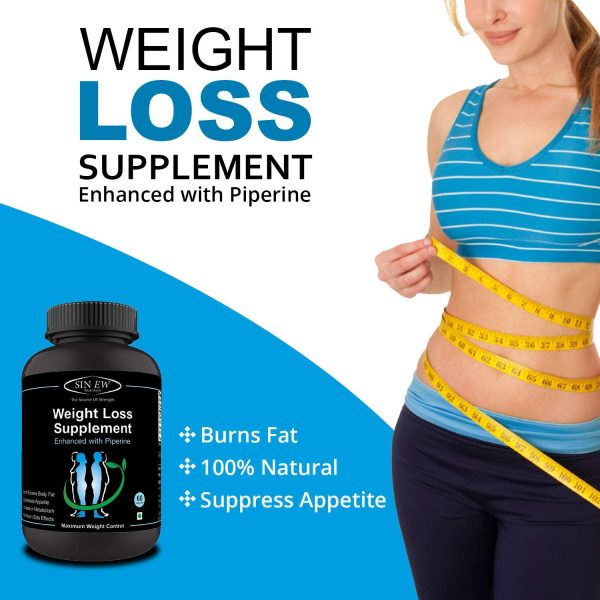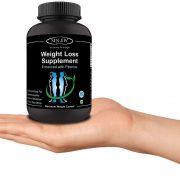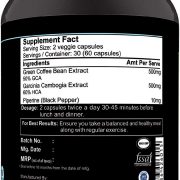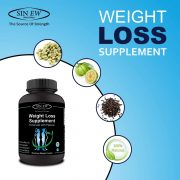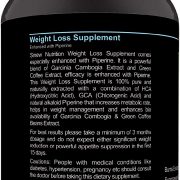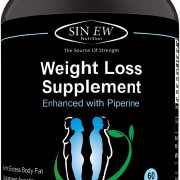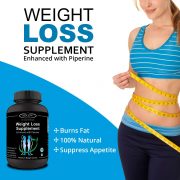 Sinew Nutrition Weight Loss Supplement enhanced with Piperine 60 Cap
Most Advanced Supplement: Sinew Nutrition Garcinia Cambogia and green coffee bean extract capsules are all natural, 100% Veg & perfect for weight management. HCA (hydroxycitric acid) is the active ingredient from Garcinia Cambogia, which blocks the conversion of indigested carbohydrates to fat in the body. GCA from green coffee beans helps you to abandon cravings and overeating. You can certainly feel full and content after eating even a small meal.

Sinew Nutrition Garcinia Cambogia and green coffee bean extract capsules isn't a diet pill, It's premium detox and cleanse. Garcinia Cambogia extract contains potent antioxidants which protect the body from harmful toxins from the environment and help keep cells working optimally. Rapid dissolving 100% Veg capsules help the active ingredients to metabolized in the body so very little Garcinia Cambogia or Green Coffee Extract "is wasted" and passed through your system.

Vegetarian. Only pure ingredients, zero fillers, zero binders, zero artificial ingredients and made in a FDA inspected and registered facility.

750 mg of pure garcinia cambogia extract and green coffee bean extract, processed from highiest quality garcinia cambogia and beans in the market. Our formula burns both sugar and fat and slows the release of sugar into the bloodstream.
₹1,599.00
Description
Sinew Nutrition Weight Loss Supplement comes especially enhanced with Piperine.It is a powerful blend of Garcinia Cambogia Extract and Green Coffee Extract, efficacy of which is enhanced with Piperine . This Weight Loss Supplement is 100% pure and naturally extracted with a combination of HCA (Hydroxycitric Acid), GCA (Chlorogenic Acid) and naturally occurring alkaloid [piperine] that is known for it's thermogenic properties and positively increasing metabolic rate and hence helping one in weight management.. How to Use: Adult Dosage – Two capsules twice a day 30-45 minutes before lunch and dinner. For best results, please take a minimum of 3 months dosage and do not expect either significant weight reduction or powerful appetite suppression in the first 15 days. Cautions: People with medical conditions like diabetes, hypertension, pregnancy etc should consult the doctor before taking this dietary supplement.